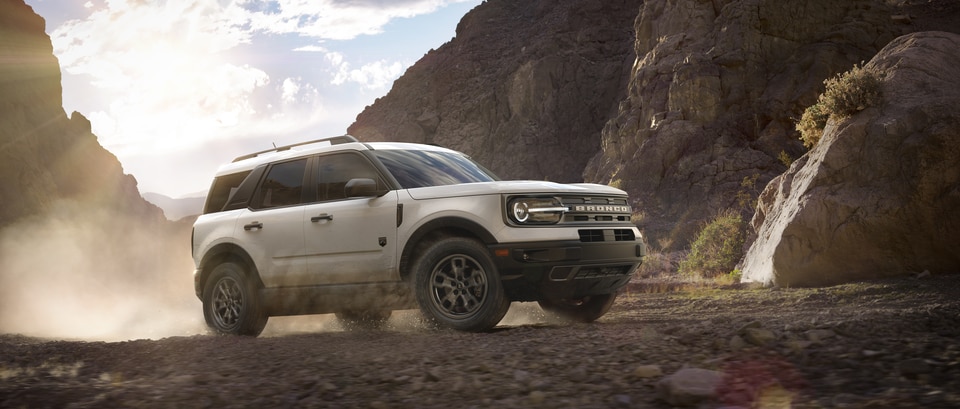 Ford SUVs for Sale
in Greater Chicago
Are you looking for a new SUV in the Greater Chicago area? Do you want to find an automaker that prioritizes a fun driving experience just as much as they do capability and utility? If so, a new Ford SUV is likely to offer just what you're looking for. The Ford SUV lineup has options for almost every kind of shopper. It doesn't matter whether you need a crossover SUV, or you are looking for third-row seating, you can find an option that will make sense to you with the Ford brand. Bob Rohrman Schaumburg Ford, located at 815 E Golf Road in Schaumburg, IL, has a huge selection of new Ford SUVs from which to choose.
Explore All of the Options Available to You at Bob Rohrman Schaumburg Ford
Our dealership has all of the most popular Ford SUV models in stock. If you are shopping for a new Ford SUV in the Chicagoland area, you can count on us to have a multitude of colors and trim levels from which to choose. Some of the Ford SUVs you will see when you shop with us include: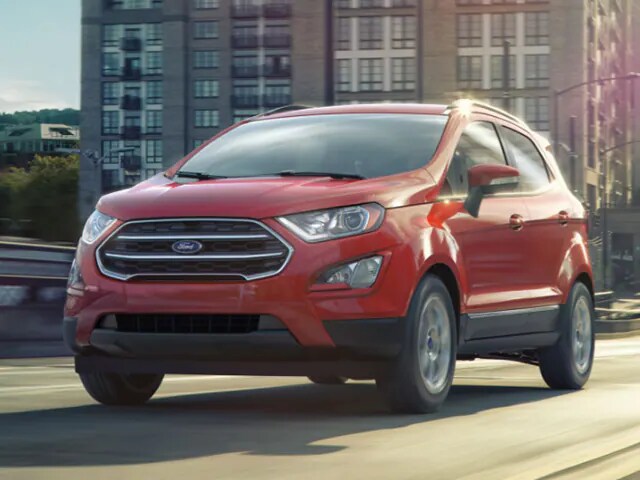 Ford EcoSport
The Ford EcoSport is a crossover SUV that has plenty of cargo space for folks who want a smaller SUV, but need ample room for storage. Many folks also love that the infotainment system in this vehicle is simple to use. Overall, a driver can get a modern driving experience in this SUV.
Shop Ford EcoSport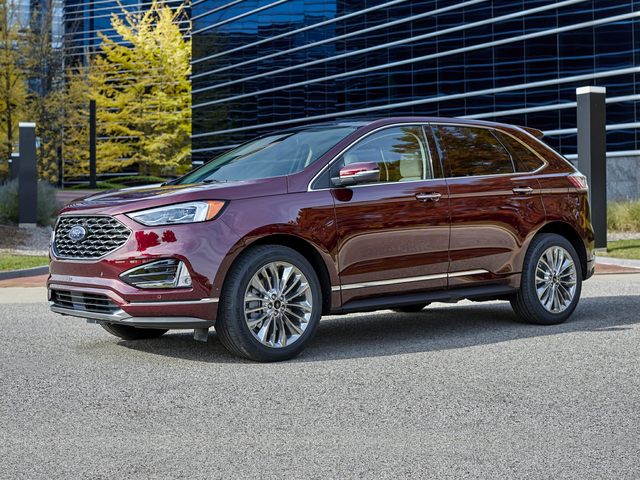 Ford Escape
When you are behind the wheel of a Ford Escape, you'll realize why it is one of the more popular options in the Ford lineup. It has a spacious interior and a smooth, comfortable ride quality. Folks looking for a small SUV may love the versatility that the Escape offers them.
Shop Ford Escape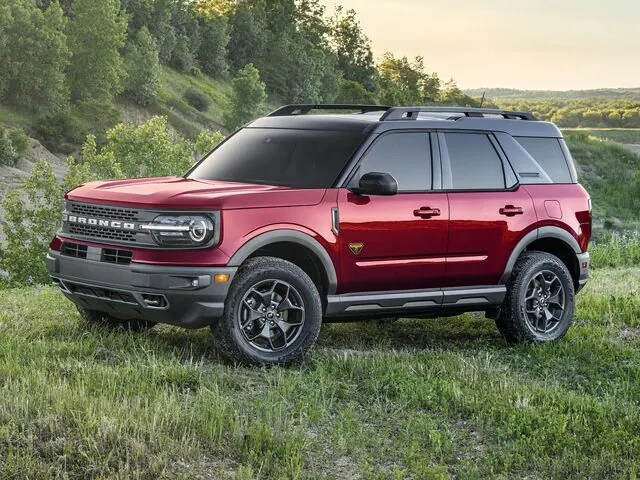 Ford Bronco Sport
Do you want a vehicle that is adept at handling your day-to-day needs, but also knows how to handle outdoor adventure? The Ford Bronco Sport might be your vehicle. It has the ability to traverse uneven terrain, but also has the standard and available features to make your daily travels fun and exciting.
Shop Ford Bronco Sport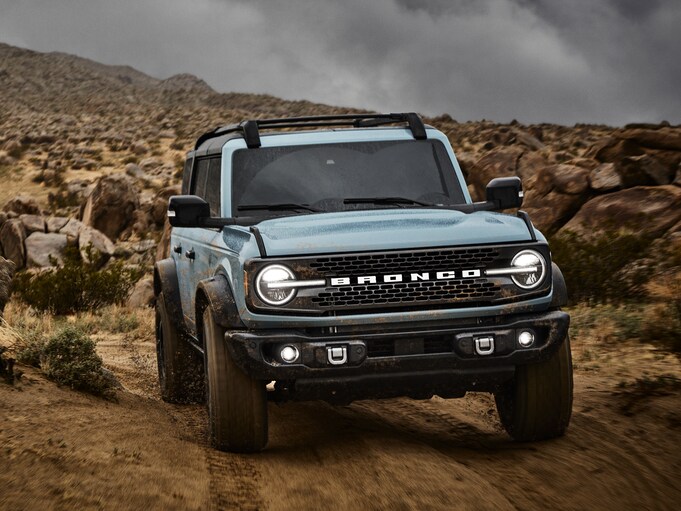 Ford Bronco
People who love a vehicle that offers a ton of customization options, as well as superior performance and capability, may find themselves enamored with the Ford Bronco. It is designed to tackle a vast array of off-road adventures, so drivers can have endless amounts of entertainment while driving.
Shop Ford Bronco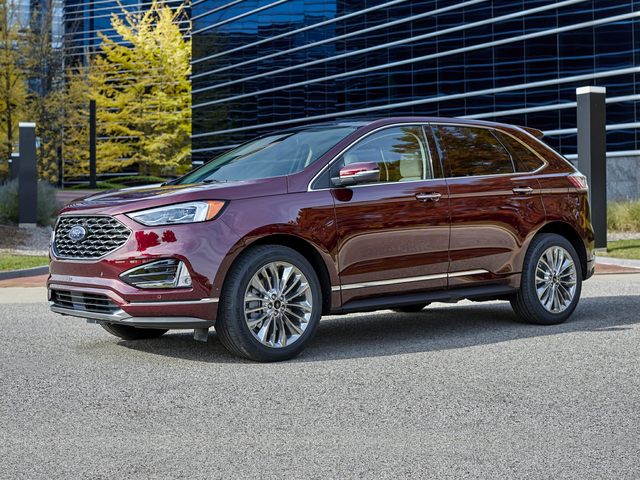 Ford Edge
If you prioritize driving experience, you may find yourself loving the Ford Edge. It offers well-padded, posh seating, as well as a cavernous amount of passenger space. Drivers who need room for cargo will not be disappointed by this midsize SUV's capacity. You will also enjoy the smooth, quiet experience you get in the cabin when driving.
Shop Ford Edge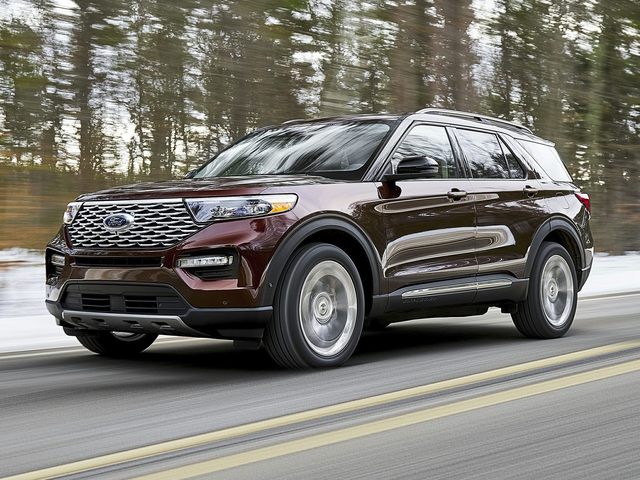 Ford Explorer
Drivers who need their SUV to have some towing power may be interested in the Ford Explorer. Its standard rear-wheel drive platform gives it increased strength for hauling. Additionally, the Explorer offers drivers a copious amount of space for people and cargo.
Shop Ford Explorer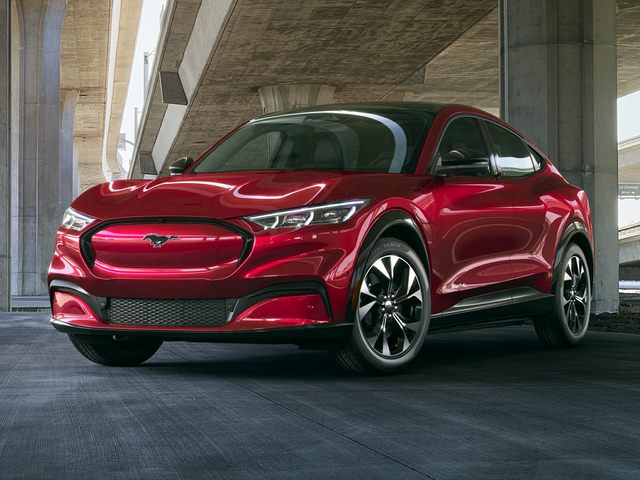 Ford Mustang Mach-E
This all-electric SUV will change everything you think you know about electric vehicles. It has strong acceleration and go up to 305-miles on a single charge.
Shop Ford Mustang Mach-E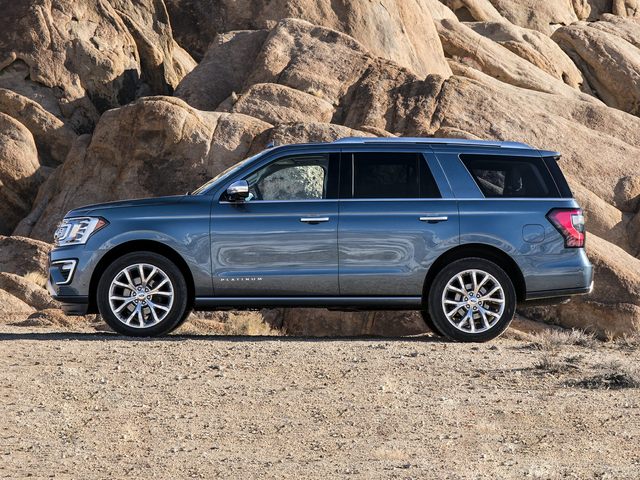 Ford Expedition
When you need an SUV that can offer the most seating space and towing capacity, you should turn to the Ford Expedition. It also offers an abundance of cargo room, as well as a powerful V6 engine.
Shop Ford Expedition
Reduce Your Carbon Footprint with a Ford Hybrid or Electric SUV
If you want to have an eco-friendlier driving experience, you may want to shop the Ford SUV lineup. There are plenty of options for anyone who is looking for an electric or hybrid option. Some of the new Ford hybrid & electric SUV models include the Ford Escape Hybrid, Ford Escape Plug-in Hybrid, Ford Explorer Hybrid, and the Ford Mustang Mach-E.
Hybrid vehicles make use of electric and gas technologies to offer an experience that reduces your carbon footprint, while also having the benefit of reducing the amount you spend at the fuel pump. An electric vehicle, like the Mustang Mach-E, uses electric motors and eliminates the need for a gas engine. Electric vehicles are becoming more popular because their ranges are increasing, there is more availability of charging stations, and it takes less time to charge one.
Call or Visit the Dealership to Buy or Lease a New Ford SUV
Drivers who are interested in used SUVs for sale may want to peruse our pre-owned inventory. We have many options from which to choose. If you are looking for a new Ford SUV, contact the team at Bob Rohrman Schaumburg Ford, in Schaumburg, IL, to set up a test drive today.