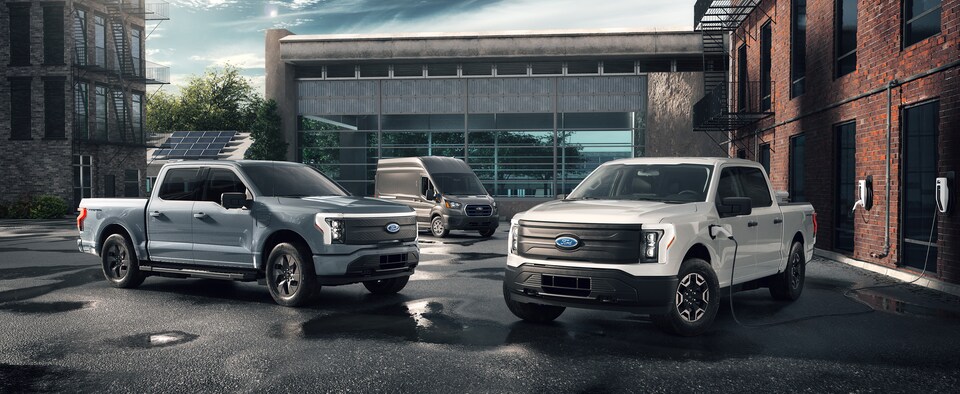 Ford EVs & Hybrids for Sale
in Greater Chicago
Explore Ford Hybrid and Electric Vehicles for Sale in the Greater Chicagoland Area at Bob Rohrman Schaumburg Ford
When you drive around the Greater Chicago area, it is quite evident that many folks are opting to drive electric and hybrid vehicles. Why is this the case? There are many reasons, but one of the major ones is that it is becoming increasingly clear that the future of driving lies with these technologies. The Ford brand is always looking to be at the forefront of innovation, so they offer drivers in the Chicagoland area a variety of electric and hybrid options. Bob Rohrman Schaumburg Ford, located at 815 E Golf Road in Schaumburg, IL, is where you can find a great selection of these vehicles.
Hybrid, Plug-in Hybrid, and Electric Vehicles: What Are the Differences?
Some of the questions we get around hybrid and electric vehicles are regarding what makes then different. Since we are a Ford dealer in the Greater Chicago area that prides itself on being a great resource for our customers, we have all of the answers. Below are the ways that each of these technologies are unique:
Hybrid-A hybrid vehicle is powered by both a gas engine and an electric motor. This powertrain often recaptures energy through a regenerative braking system. While you are driving, there are times when the gas engine will be doing all of the work, times when it is being done by the electric motor, and then moments when both are working in concert.
Plug-in Hybrid-Like a conventional hybrid vehicle, a plug-in hybrid uses a gas engine and an electric motor to power the vehicle. A plug-in hybrid vehicle can be plugged into an outlet to recharge. This feature allows them to drive longer distances on just electricity.
Electric-Electric vehicles are powered completely by electric motors and a battery. They are plugged in an outlet to recharge. Driving an electric car means that you never have to worry about paying for fuel. They generally have zero emissions, making them an eco-friendly choice.
Discover the Ford Hybrid SUVs and Electric Options
Do you want to drive around the Chicagoland area in a new Ford hybrid or electric SUV? We don't blame you. Luckily, Bob Rohrman Schaumburg Ford has a wide selection of Ford hybrid and electric SUVs from which to choose. Feel free to explore all of the options you have when you shop with our team. Here are just a few that you may find: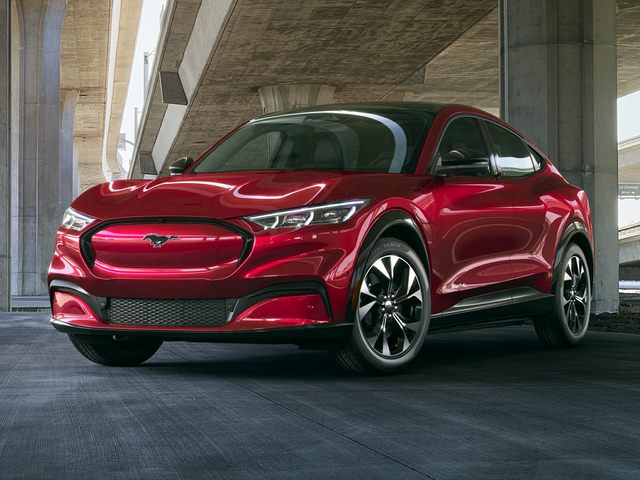 Ford Mustang Mach-E
If you are looking for an all-electric SUV, you may want to consider the Ford Mustang Mach-E. It offers drivers top-notch acceleration and athletic handling. Drivers may be impressed to know that it can go from zero to 60 mph in 3.5-seconds. Additionally, it has a driving range of up to an EPA-estimated 314 miles on a single charge.
Shop Ford Mustang Mach-E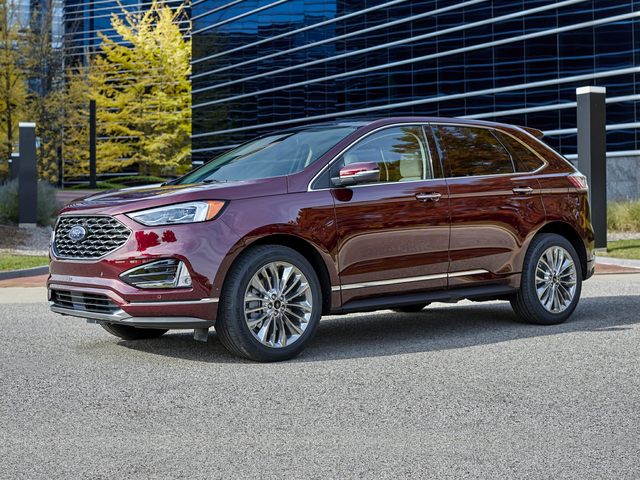 Ford Escape Hybrid
The Ford Escape has long been a staple in the Ford SUV lineup. It is available in a hybrid and plug-in hybrid version, in addition to the standard gas-powered option. When you choose the plug-in hybrid version, you can get up to an EPA-estimated 37-miles on an all-electric range. If you opt for the hybrid choice, you will get the benefit of the impressive 2.5-liter four-cylinder engine and an electric motor for a smooth and powerful ride.
Shop Ford Escape Hybrid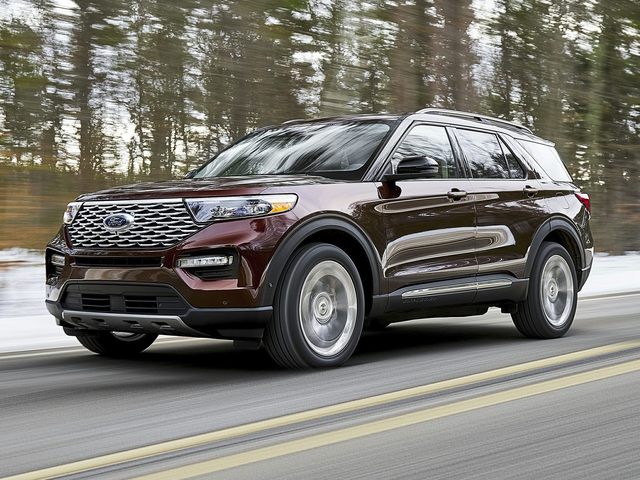 Ford Explorer
Over the years, the Ford Explorer has earned a solid reputation for delivering powerful performance. Drivers can get this iconic Ford SUV in a hybrid version. The hybrid version of this vehicle uses an electric motor and a V6 engine to give folks the perk of 318 horsepower.
Shop Ford Explorer Hybrid
View the Ford Electric and Hybrid Trucks
It's not a stretch to say that the Ford lineup of trucks is legendary. They have earned a reputation for rugged and dependable performance. Buying or leasing a new Ford pickup gives you the chance to explore some hybrid and electric options.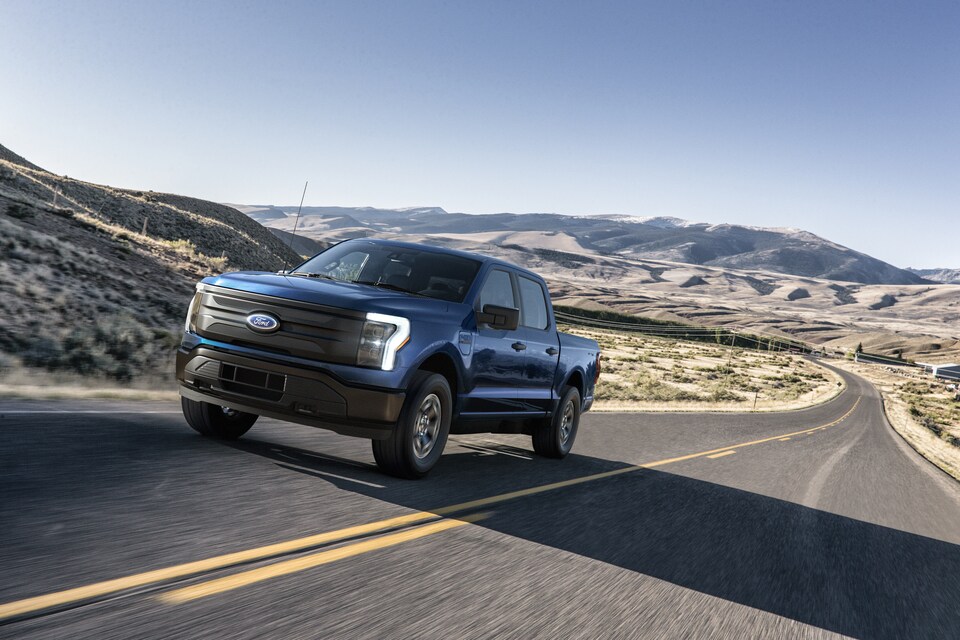 Ford F-150 Lightning
With the Ford F-150 Lightning, the Ford brand is entering into the field of electric trucks. This Ford pickup will have a range of up to 300-miles on a single charge. One of the available powertrains of the F-150 Lightning will give drivers an impressive 563 horsepower and 775 pound-feet of torque. It can tow up to 10,000-pounds when properly equipped.
Shop Ford F-150 Lightning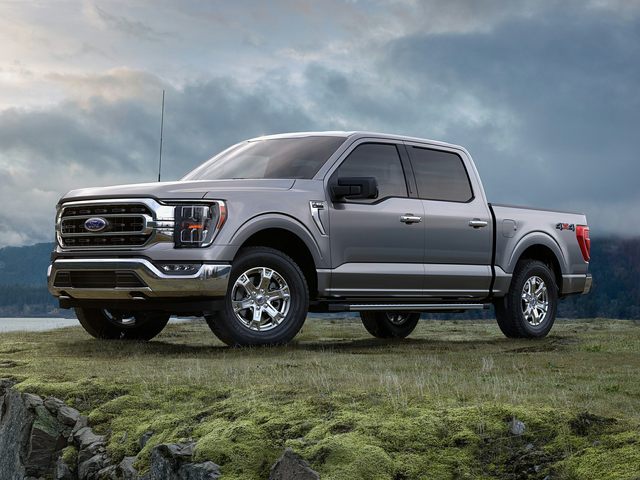 Ford F-150
When you buy or lease a new Ford F-150, you can opt for the hybrid powertrain. The 3.5-liter V6 engine is combined with an electric motor to offer drivers 430 horsepower and 570 pound-feet of torque.
Shop Ford F-150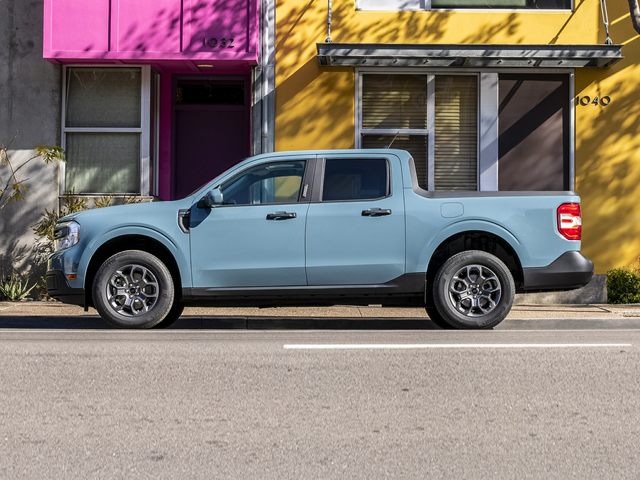 Ford Maverick
People who are shopping for a midsize truck might want to check out the Ford Maverick. It can come with a hybrid powertrain that offers 191 horsepower and 155 pound-feet of torque. The pickup can offer folks an EPA-estimated 42 mpg on the highway.
Shop Ford Maverick
Shop the Hybrid and Electric Inventory at Our Dealership
Bob Rohrman Schaumburg Ford, in Schaumburg, IL, has many new and used hybrid and electric options for you to peruse. Visit our dealership, or make yourself a test drive appointment, so you can buy or lease one of these choices today.