Receive Car Battery Service and Replacement in Schaumburg, IL
Anyone searching for Ford service and parts in the Chicagoland area should make it a point to visit our dealership. We have everything customers need, as well as everything required to give your car, truck, or SUV the best care possible. Our extensive service menu gives us the ability to tackle any auto service or car repairs, including anything battery-related. If you need battery service or replacement, you should come see the team at Bob Rohrman Ford, located at 815 E Golf Road in Schaumburg, IL.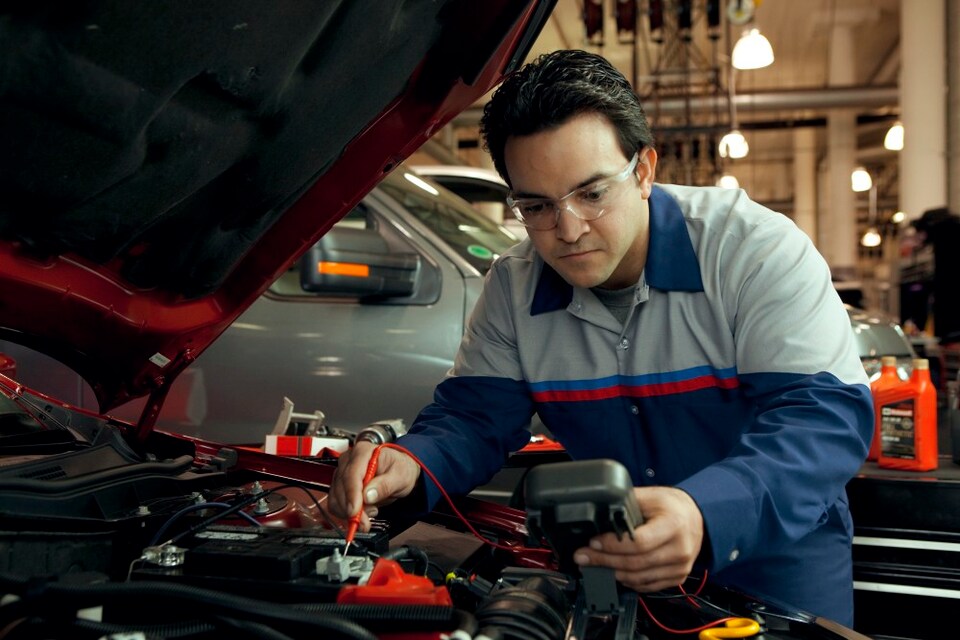 How Can I Tell if My Car Battery Might Need to Be Serviced?
A car battery will give you signs if it needs to be serviced or replaced. As a driver, your job is to recognize these signs before you get stranded on a cold winter night because your car battery didn't have enough life left to deal with the challenges of the season. Below are some of the signs your car battery might need service or replacement.
Your car's lights begin to dim or flicker
There is corrosion around your battery connections
The car takes longer to start than usual
Electrical malfunctions start to occur
Your car battery light is illuminated on the dashboard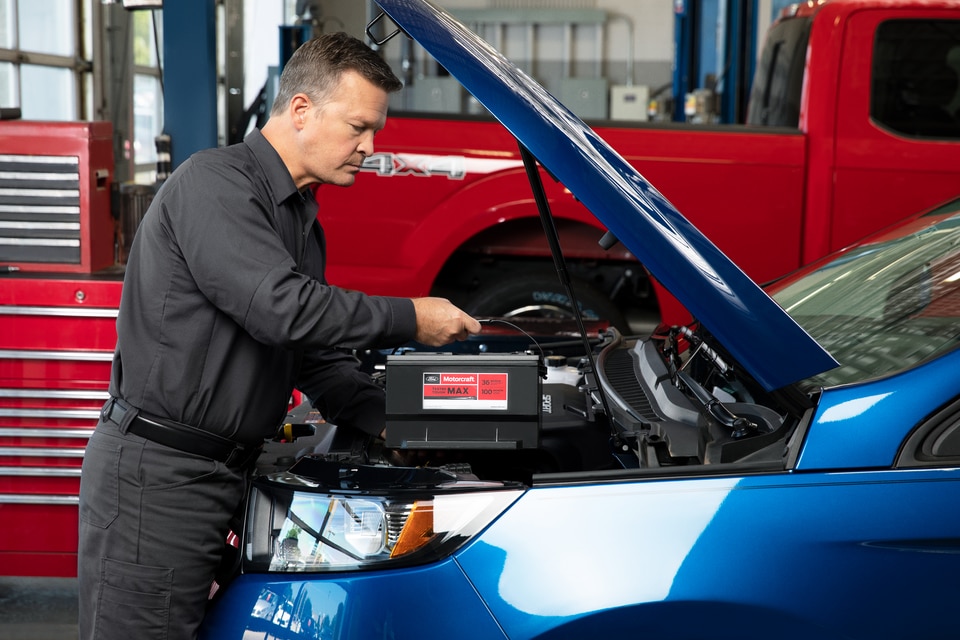 Get Car Battery Inspections and Replacements in Schaumburg, IL at Our Dealership
One way of making sure your car battery has the juice it needs to keep your car, truck, or SUV moving is by getting it inspected by our expert team. The factory-trained, Ford-certified service technicians at our dealership can inspect your car battery and replace it if needed. We have everything we need to provide you with this service. The average car battery last between three and five years, so you should be vigilant in making sure it can keep your car humming along.
Why Should You Buy a Car Battery from Our Dealership?
Many folks choose to buy a car battery from our dealership because they know we sell genuine, authentic Ford parts and accessories. These are the only auto parts made specifically for your Ford vehicle. Our dealership also has the service and parts specials to help you save while you are taking care of your vehicle.
Schedule your battery service or replacement with Bob Rohrman Schaumburg Ford, so you can have the peace of mind knowing that you have a fully-functional car battery in your vehicle today.