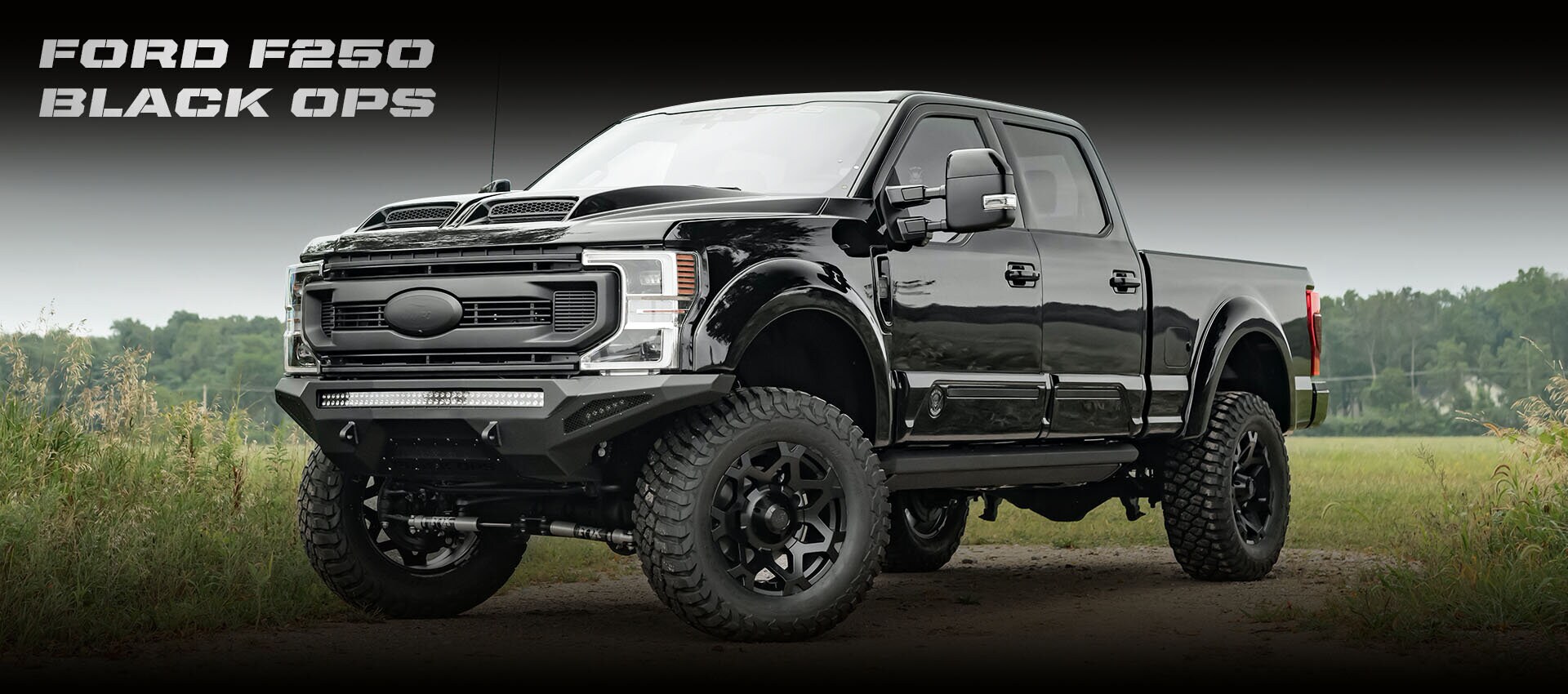 Interior Features 
At Schaumburg Ford, our Black OPS standard interior features include embroidered patches in headrests, carbon fiber dash, door, and console packaging. Interior features also include stainless steal Black OPS Gauges, carpeted floor mats, carbon fiber steering wheel inserts, and deep tinted windows.  
Exterior Features 
At Schaumburg Ford, our Black OPS standard exterior features include tire sensors recalibrated, painted black fender vents, Fox dual steering stabilizers, black replacement front grille, painted black rear bumper caps, and more. 
Performance and Durability
Schaumburg Ford Black OPS offer Fade-Free performance with factory tuned valving. With the Black OPS aluminum and chrome components, it is given extended durability through any tough terrain. 
Technology
The Ford Black OPS is perfect for the off-road enthusiast, with proven reliability such as core guard technology for tougher sidewalls, and a design that provides superior traction and tread wear. 
Black Ops is engineered for off road capability with laser cut cross members for maximum clearance, and a heavy-duty skid plate for underbody protection.
More Features
Our Ford Black OPS trucks come with more clearance and maximum performance. Black OPS utilizes the Tuscany property "Fire" wheel in black, with the Black OPS logo on the center cap. This wheel provides great off-road control while keeping its presence. The Black OPS trucks also have cowl induction hood feature mesh vents allowing for airflow to the engine, along with body armor that defends the truck.