How the Modern 2016 Ford Fusion Chicago, IL Benefits You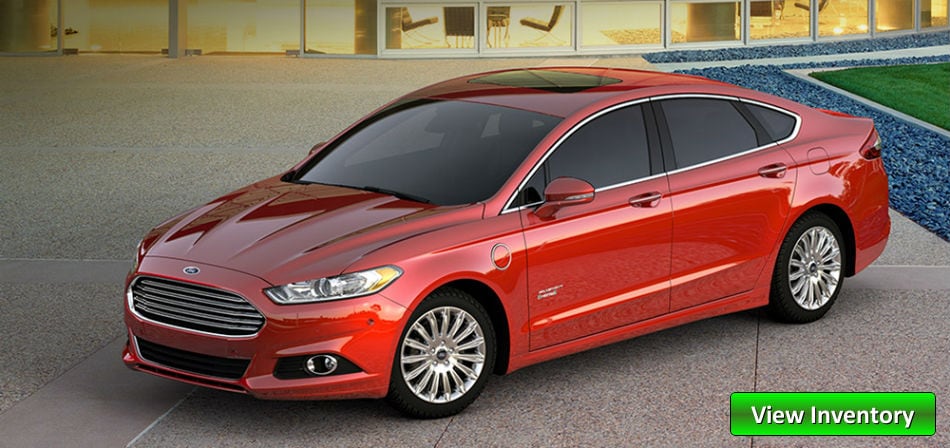 Advanced technological updates puts the 2016 Ford Fusion in Chicago, IL with some potentially strong competition. As you already know, car quality has taken a sharp turn toward more value to the customer.
However, as we'll point out, this means the area of reliability as well. By the end, you'll see why Ford and the 2016 Fusion is at the leading edge of these developments, and how this particular car could mean big advantages to you, no matter your current price range.
Performance Upgrade Highlights
With the wave of hybrid vehicles taking place quite a few years ago now, the 2016 Ford Fusion in Chicago is a shining example of how we've only just now reached the pinnacle.
It offers 6 types of engines. Beginning with the basic 2.5L engine, with a combined estimated EPA fuel consumption rating of 26 MPG, we're off to a good start. However, you also have a 1.5L EcoBoost, 1.5L Ti-VCT EcoBoost, 2L gas and hybrid and a 2L Energi. There are some important differences.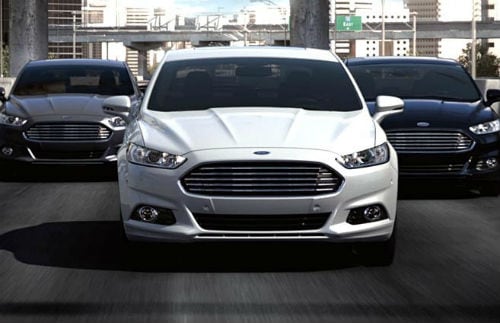 First of all, fuel consumption ratings go all the way up to a combined 42 MPG for the hybrid model. Next, horsepower also varies between 175 and 240. FWD is standard for all models, however intelligent AWD is also available.
In terms of transmission, you're looking at 6-speed automatic with SelectShift technology, or electronic continuously variable technology.
Finally, let's look at handling. Electric power assisted steering is standard equipment, as well as twin-tube gas-pressurized shocks, MacPherson struts and stabilizer bars and independent multi-link for suspension.
Storage Space and Accommodation
Let's begin with and impressive 39.2 inches of headroom in the front. There's plenty of accessibility with a total passenger capacity of 102.8 cubic feet, and between 8.2 and 16 cubic feet in trunk space.
Being able to seat 5 is a decided advantage, especially for families. For your entertainment and comfort needs, Sirius XM satellite radio is available, as well as similar navigational and Travel Link technologies. With Bluetooth connection, you can stream high quality audio, make hands free calls, and also connect your smartphone navigational system.
Advanced climate control with the 2016 Ford Fusion in Chicago, IL is only the tip of the ice burg, as well.
With access to luxury quality seating, laser-cut projector style headlamps and LED taillamps and a high quality of overall craftsmanship, you're in good hands. Combine that with the wide selection of premium packaging options, and there's a lot of value available to you.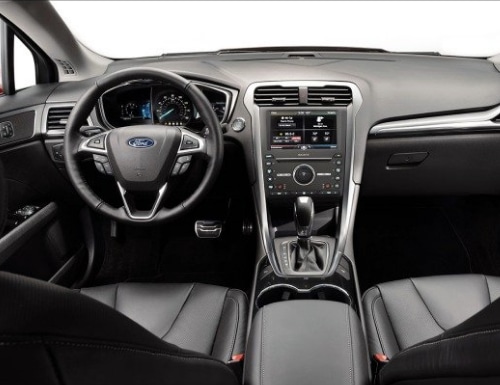 Safety Features for the Modern Family
As you know, the 2016 Ford Fusion Chicago, IL is on the cutting edge of safety technology. We've already mentioned the intelligent AWD, however we haven't even begun to discuss the adaptive cruise control or regenerative braking system.
The standard rear view camera is a good indication of where we're starting. Add to that forward collision warning, lane-keeping features, and a blind spot information system. Overall, the 2016 Ford Fusion Chicago is a well-built machine capable of keeping your family safe.
Extended Options and Hybrid Features
Because this car is so versatile, performance and fuel efficiency vary. Along with automatic start/stop technology, it's possible to make a huge cost savings, and if you're interested in Energi based power, that's available, too.
There's even a Next-Generation SmartGauge which provides an Eco Guide, to allow you to make the most out of your fuel savings over the year - a perfect feature for driving in Chicago, IL.
However, let's not forget appearance value. Ford has put many packages together for the 2016 Ford Fusion in Chicago, IL, including full ambient lighting suites, extended wheel choices and an Attractive package with 18" wheel colors, fog lamps, a leather-wrapped steering wheel and red stitched interior.